As we welcome the sunny seasons, we look to bring a fresh feel to our home decor. So, is it time to freshen up your home's interior?
To give your home a new and improved look, you don't have to overhaul every element of every room; simple modifications can provide the much-needed breath of fresh air.
We've compiled a list of 8 trending ideas to get you started:
BRING THE OUTSIDE IN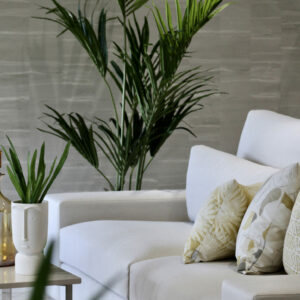 Why not incorporate the new vitality and nature of spring into your home? A plant can be a great way to add some life to your space. It will bring a calm and refreshing mood into your home. If keeping a plant alive isn't your strong suit, a fake plant is always an option. No one will notice the change, and the effect will be the same.
MODIFY YOUR STATEMENT WALL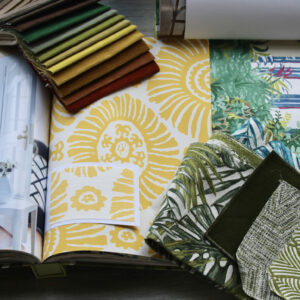 A fresh coat of paint or the installation of new wallpaper can completely transform a room. A room can be completely transformed by simply redecorating one wall. A new paint colour or wallpaper can make your area feel more open and bright. The latest spring trend is to incorporate bold colours. However, you can go for mother-nature inspired tones like rich ochres and hazy blue greens if you like a more neutral style.
SWITCH OUT YOUR LAMPS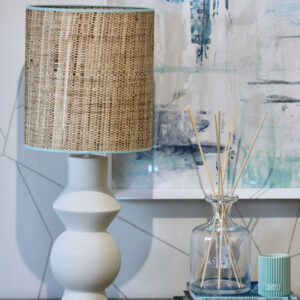 Replace your lamps with something fresh. Experiment with different lamp shades, or acquire a taller one to make the space appear larger. You can also experiment with other colours, fabrics, and textures. Look into current trends and find something unique to add individuality to your place.

CLEAR OUT YOUR SHELVES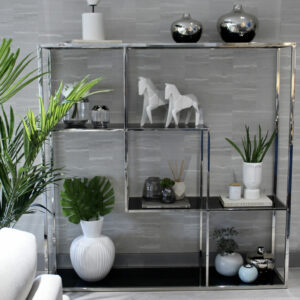 After all, it is spring, so why not tidy your shelves and do some spring cleaning?
Get rid of everything you don't want to see or haven't used in a few years. Make space for new and more exciting decorative items. Try finding pieces with different heights so that you can play around with them. It may take a few tries to get the arrangement just right, but you will achieve a new, fresh look in the end.
DISPLAY NEW PAINTINGS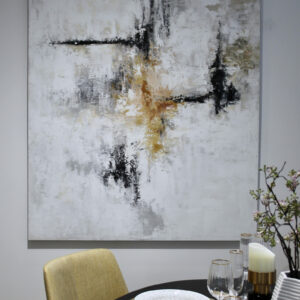 Have you been hanging the same statement item above your sofa for years? It's time to shake things up. You don't even have to get rid of that sentimental artwork; simply surround it with other ones to mix things up. To give it an eclectic look, hang a painting with a diversity of colours. Or, for a calmer look, choose paintings in various tones of the same colour. If you don't have enough room for other paintings, merely changing the frame can help to draw new attention to the piece.

PURCHASE SOME COFFEE TABLE DECOR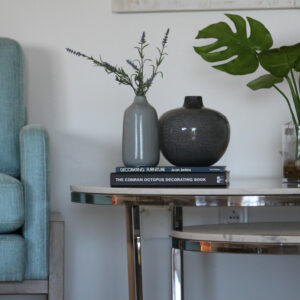 Decorate your coffee table; it may not be the first thing visitors notice about your home, but once they've settled in, they'll notice the minor touches. Bring in colour that contrasts with the colour of your coffee table. Also, look for items with unique shapes. Placing a book beneath your item can add the finishing touch it requires.
ADD A BOLD POP OF COLOUR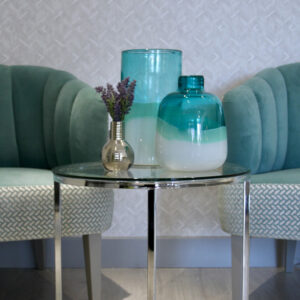 When it comes to choosing a new colour, most people opt for the safe option. However, you'll be surprised at how much character and life you can inject into a room by simply selecting a statement piece in a bright hue. Spring is the perfect time to do so. Not only is it the season to brighten up your interior after winter, but it's also a 2022 trend to add a pop of colour. Colours such as canary yellow, scarlet red, sky blue, and soft lilac are good choices.
CHANGE YOUR CUSHIONS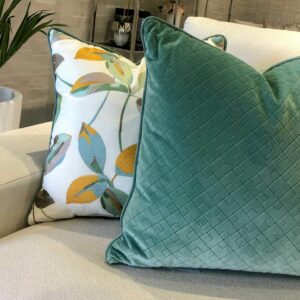 When it comes to redecorating, we normally start with the primary space, such as the living room, because that is where guests will see you and where you will spend most of your time with your family. But don't forget about yourself and your bedroom. Bring in some bright new cushions to get you energised for the day.