When it comes to selling a house, first impressions matter. Potential buyers are drawn to homes with warmth, style, and comfort. That's where practical decor and staging come into play. You can significantly increase your home's value and attract prospective buyers by strategically enhancing its aesthetic appeal. In this blog post, we will explore some essential tips and tricks to help you master the art of decor for maximising your home's resale value.
Declutter and Depersonalize
The first step in preparing your home for sale is decluttering and depersonalising the space. Remove personal belongings and items that may distract buyers from envisioning themselves in the area. This allows potential buyers to focus on the home's features and imagine their belongings fitting seamlessly into the decor. Neutral colours are universally appealing and create a blank canvas for potential buyers to envision their style.
Enhance Curb Appeal
The exterior of your home sets the tone for what potential buyers can expect inside. Pay attention to curb appeal by maintaining a well-manicured lawn, trimming hedges, and adding pops of colour through vibrant potted plants or flowers. Upgrade your front door to create an inviting ambience.
Highlight Key Features
Whether it's an elegant fireplace, a stunning view, or unique architectural elements, make sure to highlight the critical features of your home. Arrange furniture in a way that draws attention to these focal points. Use accent lighting to create a warm and inviting atmosphere and strategically place mirrors to reflect natural light and make rooms appear more spacious.
Create Functional Spaces
Potential buyers want to see how they can utilise each room effectively. Stage each space with a clear purpose in mind, showcasing its functionality. For example, transform an underutilised corner into a cosy reading nook or set up a home office in an unused alcove. By showing the potential of each area, you can help buyers envision the possibilities and increase the value of your home. Enhancing the value of your home through thoughtful decor is a smart investment. You can effectively elevate your home's appeal by incorporating a neutral colour palette, decluttering and depersonalising, highlighting architectural features, creating versatile living spaces, maximising natural light, and paying attention to detail.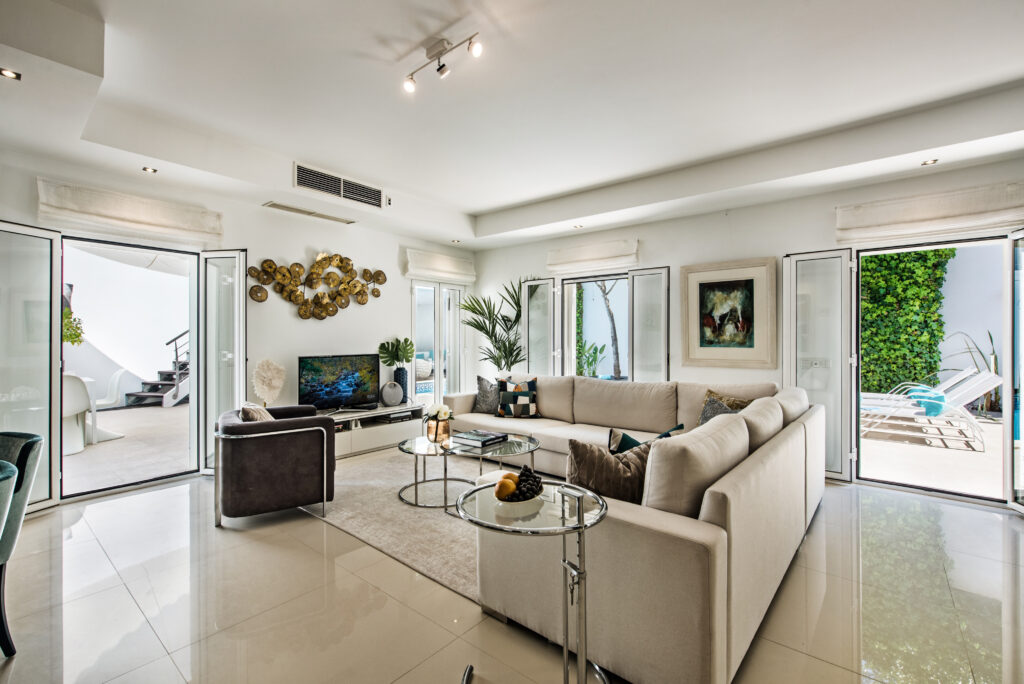 Are you considering selling your house and want to maximise its value? Quinta Style skilled professionals are specialised in interior design and decor, dedicated to enhancing your home's appeal to attract potential buyers. Our expertise and creative vision will transform your property into an irresistible haven that stands out in the market.